El Paseo Hotel
Book Direct Benefits
- Complimentary Bottled Water
- Wine Hour
- WiFi
- Guest Discounts on
Espanola Way Restaurants
A little history of Espanola Way
April 13, 2016

Espanola Way is the City's most historic commercial street. It was built in 1925 as "A Latin Greenwich Village of …fiestas and song, mantillas and lace." Its Spanish Mediterranean architecture is modeled after the villages in San Sebastian on the Coast of Spain, the Biarritz in Cannes and the Mentone in France, "places where artists and lovers of the artistic might congregate amid congenial surroundings." (As quoted from its original owner and architect N.B.T Roney and Robert A. Taylor).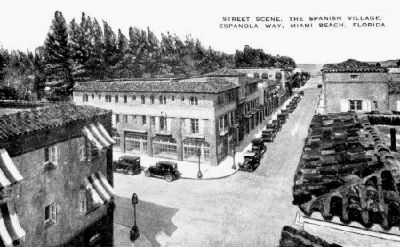 Originally the street was lined with shops selling fashionable merchandise, "aimed to set the style for Paris rather than imitate it." One could find rare books, antiques, fine clothes and jewelry. Restaurants and teahouses served international cuisine including English, French, Chinese and Spanish of course. Thereafter many artists and musicians took up residence and Espanola Way took on the bohemian atmosphere that its developer Roney imagined. In 1925, the Miami News described the Spanish Village as, "destined to become a famous place for artists and intellectuals of the nations." The roaring 20's and 30's brought with it street parties, gamblers and bootleggers. The Port of Missing Men was a popular nightclub for infamous gangsters like Al Capone.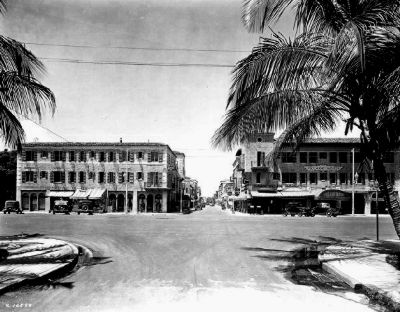 During World War II, 25% of the US armed forces trained in South Florida. The hotels of Miami Beach, including Espanola Way, became home for many soldiers preparing to sail overseas. After the war, The Spanish Village took on a new life. Music, notably Mambo and Rumba, pulsed through the clubs and hotels and dance studios opened along the street as well as throughout all the hotels in Miami Beach. Band Leader Desi Arnez gave the street a distinctly Latin flavor when he started the rumba dance craze. Espanola Way became known as, "The Rumba Capital of the World."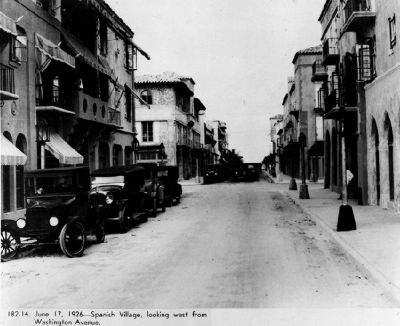 Share
Thank You